4 tags
5 tags
The complete quips of Mad Men's Roger Sterling →
"I had drinks with Mohawk. I sat down with two of them, and I swear by the end there were three." (S5, E3)
8 tags
"Well, I learned a long time ago to not get all my satisfaction from this job."
– Joan, Mad Men
6 tags
3 tags
"When a man walks into a room, he brings his whole life with him. He has a..."
– Don Draper, Mad Men
10 tags
11 tags
The Legend of Chris Kyle →
This article would make a great film, here's a taste of it. There's a story about Chris Kyle: on a cold January morning in 2010, he pulled into a gas station somewhere along Highway 67, south of Dallas. He was driving his supercharged black Ford F350 outfitted with black rims and oversize knobby mudding tires. Kyle had replaced the Ford logo on the grill with a small chrome skull, similar to...
7 tags
Facebook Home →
Introducing Facebook Home, a family of apps that puts your friends at the heart of your phone.
8 tags
A Place Beyond the Pines – tweets
At the movies, watching 'A Place Beyond the Pines'. At the halfway point now, wishing it were more gripping. — Vihan Shah (@VihanShah) April 13, 2013 So it was more of a Bradley Cooper ft. Ryan Gosling. But the second half more than made up for the lack in pace and interest in the first. — Vihan Shah (@VihanShah) April 13, 2013
4 tags
"Don't bend; don't water it down; don't try to make it logical; don't edit your..."
– Franz Kafka
7 tags
Quentin Tarantino interviewed
Tarantino was interviewed thrice by Playboy magazine.  First in 1994, two years after his directorial debut, "Reservoir Dogs"; the second time in 2003 and the third after his latest directorial venture, "Django Unchained". The 1994 interview can be found here. The 2003 interview can be found here. & The 2013 interview can be found here. Read them in order,...
5 tags
Why student films often suck →
"The second most common reason I see for student films that turn out poorly is that the student's reach exceeds their grasp. They try to tell stories that are too twisty, they use techniques that are too complex." Never has there been better advice for me.
6 tags
What's this blog about anyway?
So I haven't posted in some time, both on this blog and Seeking North. It's mostly because of the apprenticeship I've taken up at a film studio, but also because I haven't been taking any photographs lately. And I know it's not the way it should be, but it is.  I want to change that though. I want to have my camera on person wherever I go, I want to capture the...
8 tags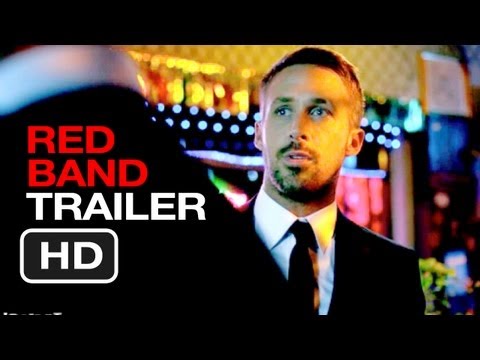 4 tags
"I dream for a living."
– Steven Spielberg
4 tags
Excerpt from the blog of Seth Godin
"Fitting in more than anyone else" doesn't work, even in high school. Seeking to be the most average, the most non-descript and the most inoffensive doesn't lead to growth. "More informed" wears out too. If you get more news, faster, via Twitter, say, you're not going to have a significant advantage over someone who has just enoughnews. Understanding...
6 tags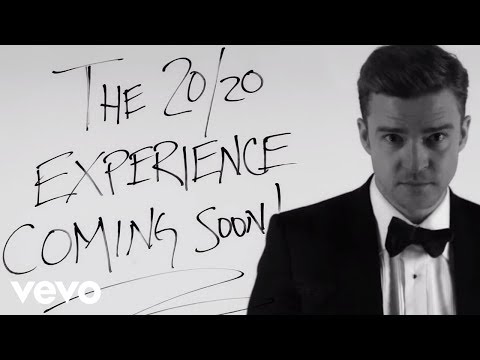 3 tags
Awesome People Hanging Out Together →
One of the best blogs on Tumblr right now.
"We all are mere swimmers in an ocean of noise constantly being dragged under the..."
– (via bip0larelvis)
cariwayman: i don't really want to pretend that the art i make is important, that the pictures i take are anything more than fun, ultimately.  i don't like to talk about it like i am striving for this great thing, because i'm not.  there are people who risk their lives taking pictures in the most dangerous parts of the world, people who are doing something monumental. that's where the respect...
5 tags
7 tags
Syria Deeply →
Syria Deeply outsmarts the news, redefines conflict coverage. (via Instapaper)
5 tags
10 tags
5 tags
Reasons to be excited →
"The fiscal cliff looms. Wars rage around the globe. Apple Maps wasn't everything they promised. Yes, there are reasons to despair. To doubt. There are reasons to worry and wonder, and if you're unconvinced or unsure that there are troubles in the world, you can always fall back on familiar, modern malaise or good old boredom. It's so easy to worry, and it's so easy...
6 tags
5 tags
The Improbable is the New Normal →
"You can start with the most unlikely event or achievement, and then watch a series of this unlikeliness for hours. Over time this extremism accumulates. When the improbable dominates the archive to the point that it seems as if the library contains only the impossible, then these improbabilities don't feel as improbable."
7 tags
"At some point, do I consume content, or does it consume me?"
– Paul Miller. http://bit.ly/VrFJRX
4 tags
"Normal is not something to aspire to, it's something to get away from."
– Jodie Foster.
jhnmyr: I hope I take as much from life when I'm 50 as Jodie Foster seems to have. If you thought her speech was confusing at first (as did I) that's because we're not used to hearing people - interesting, free thinking people - speak in the rhythm of their own inner metronome. That was inspiring.
6 tags
Yesterday
Yesterday I spent the day doing nothing. It's not as easy as it looks. Because the idea of doing anything may very easily lead to doing something, which would cut into doing nothing, changing everything.
7 tags
3 tags
Comedians in Cars Getting Coffee →
How great is this?
4 tags
"Man, I see in fight club the strongest and smartest men who've ever lived. I see..."
– Tyler Durden, Fight Club.
"The stars will wheel forth from their daytime hiding places; and one of those..."
– Ryan Bingham (George Clooney), Up in the Air.
4 tags
What is a professional photographer? →
Branch users thrash it out.
5 tags
4 tags
Up in the Air
Kendrick: What kind of relationship do you have?
Clooney: Well, you know, causal.
Kendrick: Sounds pretty special.
Clooney: Works for us.
Kendrick: Don't you think there's a future there?
Clooney: I never really thought about it. What's going on here?
Kendrick: Really never thought about it?
Clooney: No.
Kendrick: How can you not think about that? How does it not even cross your mind that you might want a future with someone?
Clooney: It's simple. You know that moment when you look into somebody's eyes and you can feel them staring into your soul and the whole world goes quiet for just a second?
Kendrick: Yes.
Clooney: Right. Well, I don't.
4 tags
"The most personal things in life, whether they're personal or..."
– Tim Cook in Bloomberg Businessweek
2 tags
"The goal isn't to live forever, the goal is to create something that will."
– Chuck Palahniuk
4 tags
4 tags
Why handwriting matters →
My father and I conversed about the analog world versus the digital. It made for great lunch conversation, but it left me searching for a justified view, a more conclusive opinion. It was then that I revisited an article I had been meaning to read - Philip Hensher's "Why handwriting matters". Here's an excerpt: Handwriting is what registers our individuality, and the mark...
3 tags
Day One journal creator Paul Mayne, interviewed →
"Expressing things without filters is liberating."
2 tags
"The contest is a lion fight. So chin up, put your shoulders back. Walk proud...."
– Dr. Webber, Grey's Anatomy.
3 tags
'The Laughing Heart' by Charles Bukowski
your life is your life don't let it be clubbed into dank submission. be on the watch. there are ways out. there is a light somewhere. it may not be much light but it beats the darkness. be on the watch. the gods will offer you chances. know them. take them. you can't beat death but you can beat death in life, sometimes. and the more often you learn to do it, the more light there will...
2 tags
Statement from the family of Neil Armstrong
Saturday, August 25, 2012 "We are heartbroken to share the news that Neil Armstrong has passed away following complications resulting from cardiovascular procedures. Neil was our loving husband, father, grandfather, brother and friend. Neil Armstrong was also a reluctant American hero who always believed he was just doing his job. He served his Nation proudly, as a navy fighter pilot, test...
2 tags
"White collar conservative flashin', down the street, pointing that plastic..."
– Jimmy Hendrix
4 tags
Fetishizing the offline in the digital age →
The constant flow of information around us, aided and abetted by the proliferation of always-connected digital devices, has an addictive pull that can be difficult to break away from. How often is it okay to check Twitter at the dinner table? Some would have you believe that the online and offline are concepts diametrically opposed, and that the former shouldn't intrude on the latter.  What...